Welcome to our site –  this will be updated regularly with news and photos of our beautiful dogs both at home and at shows……enjoy!!
We bought our first Golden Retriever – Amber – in 1982 – followed by our first "show" golden from Erika Ward – Fernavy Dulcinea at Ambersun.  We mated Amber to Ch Okus Bucaneer which produced our first "Ambersun" litter from which we kept "Amber's Son Sunny Boy" – he won 1 CC and 2 Res CC and achieved his Show Gundog Working Certificate with help and guidance from Dave Barnes.  We went on to produce a Champion, Res CC winners, Stud Book Number Winners, Junior Warrant Winners, Best Puppy Winners at Champ and Open Shows and two achieved their Show Gundog Working Certificates.  In 2001 due to family commitments we took a break from the show world and sadly lost the last of our line in winter 2014.  The house was very empty so in 2015 we brought home
Jenson – Camestone Field Day At Ambersun
and we started showing again in 2017.
August 2017 saw the arrival of two girls –
Millie – Putjade Purpleheart For Ambersun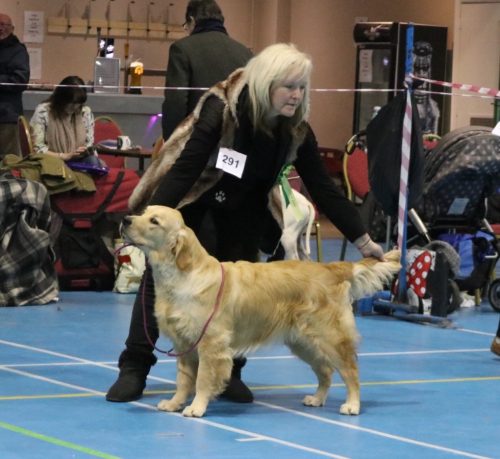 and Summer – Wynrita Hot To Trot To Ambersun.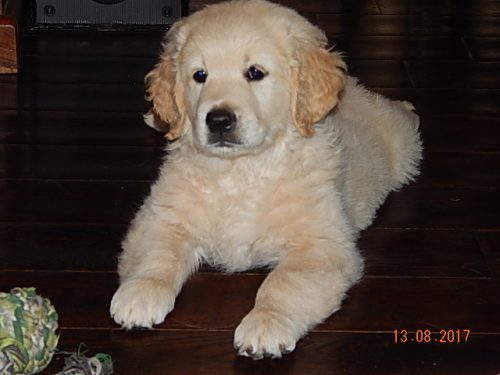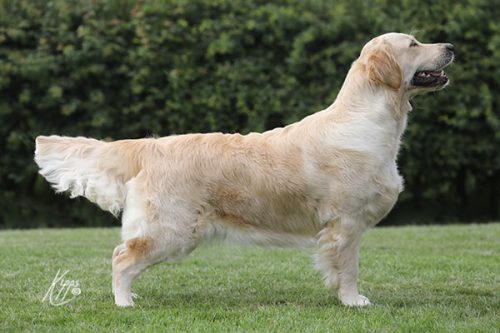 Life has never been the same !!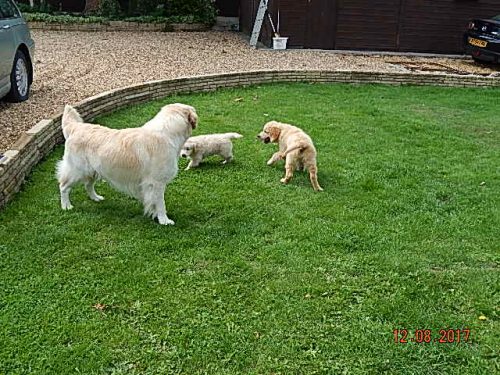 All being well we are hoping to breed from the girls to produce some more "Ambersun" Golden Retrievers.
Archive photos –
Amber's Son Sunny Boy 1CC 2 Res CC SGWC – our first home bred puppy.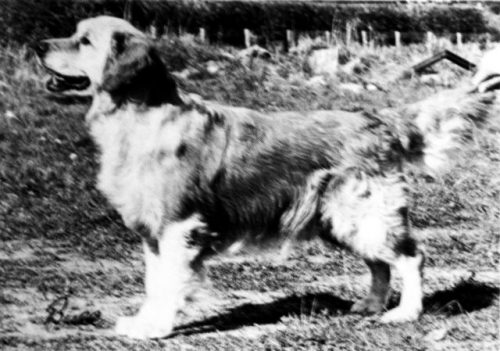 Ambersun Stormburst winning Best Puppy In Show North West GRC Champ Show 1988  where Amber's Son Sunny Boy won the Reserve CC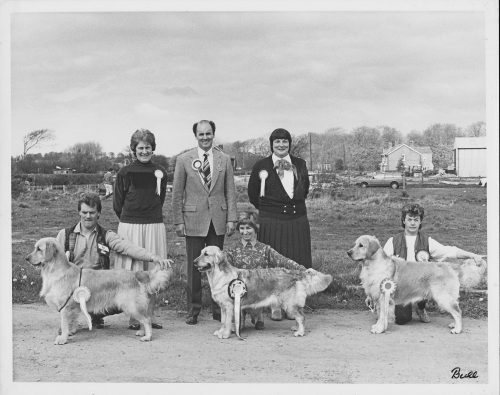 Here is a photo of our wonderful Ambersun Goldens back in the 1980's