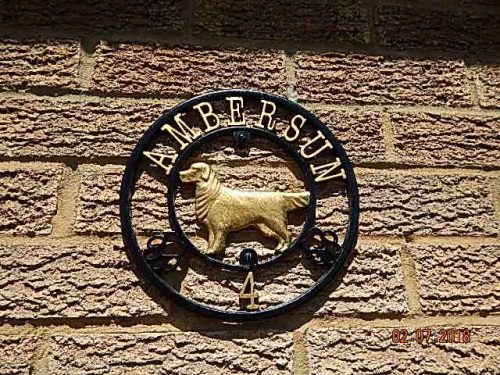 Welcome to our site –  this will be updated regularly with news and photos of our beautiful dogs both at home and at shows……enjoy!!
****  A year ago today our first litter in 20 years was born – the beautiful Summer and the handsome Ronnie gave us 10 wonderful puppies – very sadly three were born sleeping.  HAPPY BIRTHDAY – MONTY – DUDLEY – MAGGIE – SALLY and our own CLOUD MUSIC and LOTTIE – we love them all xx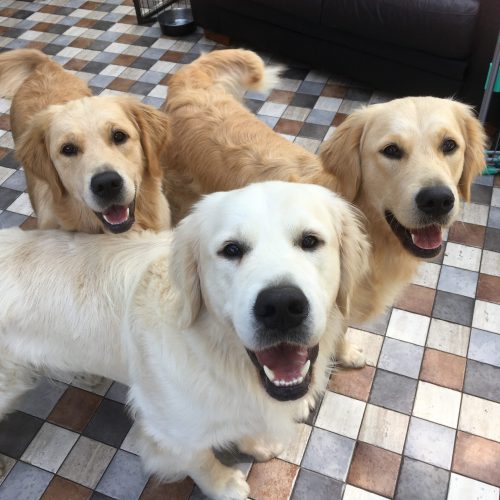 We bought our first Golden Retriever – Amber – in 1982 – followed by our first "show" golden from Erika Ward – Fernavy Dulcinea at Ambersun.  We mated Amber to Ch Okus Bucaneer which produced our first "Ambersun" litter from which we kept "Amber's Son Sunny Boy" – he won 1 CC and 2 Res CC and achieved his Show Gundog Working Certificate with help and guidance from Dave Barnes.  We went on to produce a Champion, Res CC winners, Stud Book Number Winners, Junior Warrant Winners, Best Puppy Winners at Champ and Open Shows and two achieved their Show Gundog Working Certificates.  In 2001 due to family commitments we took a break from the show world and sadly lost the last of our line in winter 2014.  The house was very empty so in summer 2015 we brought home
Jenson – Camestone Field Day At Ambersun – Sh Ch Fenwood Ell Masterpiece At Bluewaters JW x Camestone Lois Lane
and we started showing again in 2017. August 2017 saw the arrival of two girls –
Millie – Putjade Purpleheart For Ambersun – Alibren Arturo x Putjade Purley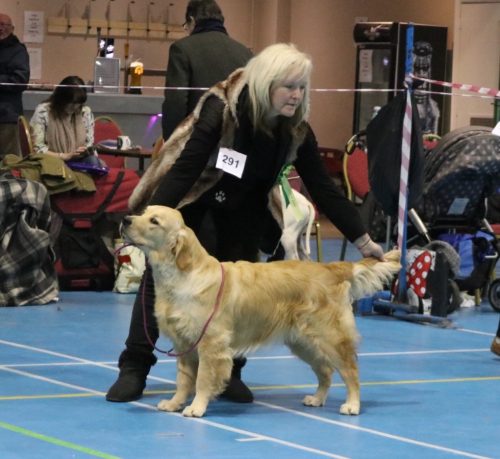 and Summer – Wynrita Hot To Trot To Ambersun Sh Ch Ritzilyn Doctor Pepper JW x Sh Ch Wynrita Hot Gossip JW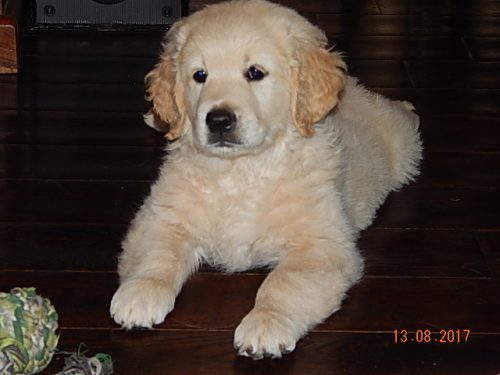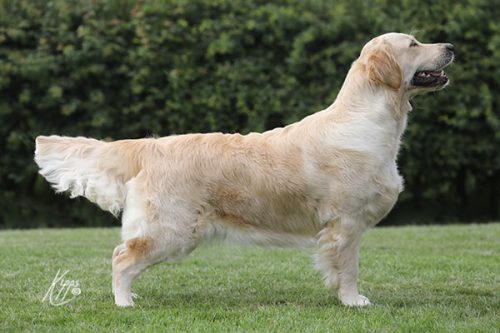 ……and in March 2019 Storm arrived – aka Golmas Gale Warning At Ambersun (AI) – Int Sh Ch Vestafjells Magic Elf x Golmas Genoveva …
………28th June 2019 the first "Ambersun" litter in 20 years was born to Summer – Wynrita Hot to Trot To Ambersun and Ronnie – Sh Ch Thornywait Crackerjack At Lovissa…..3 boys and four girls!!….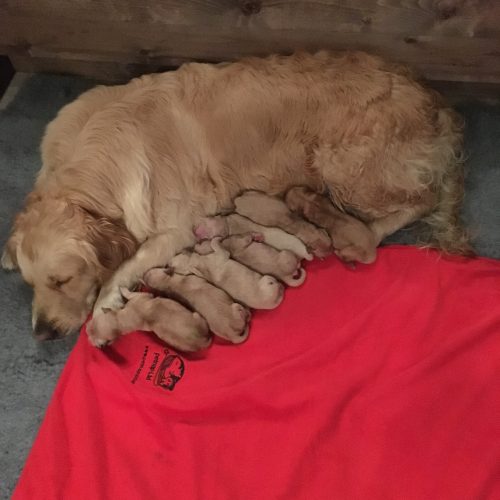 ….and two stayed – Cloud and Music ….
Ambersun Alive And Kicking      and    Ambersun Lost In Music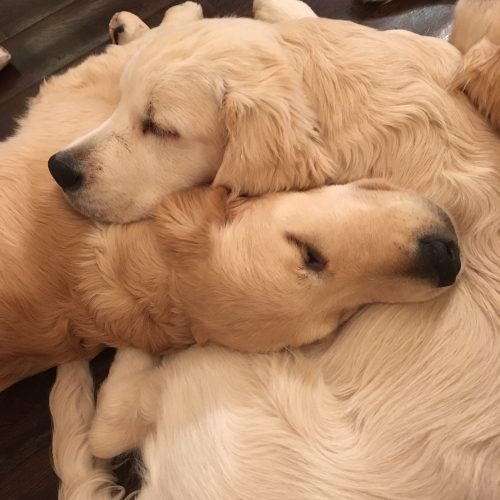 and then in October Lottie came back to us …..Ambersun Amazing Grace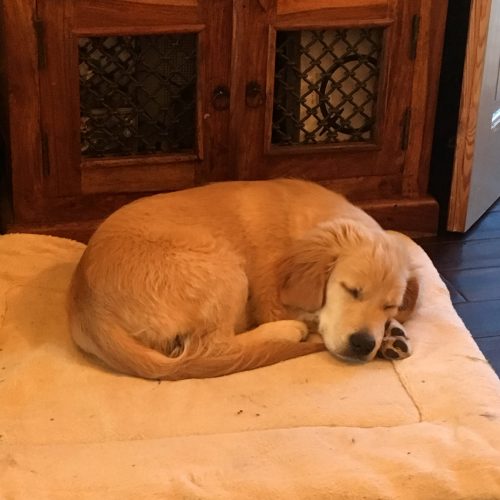 30.01.20 Millie's litter to Teddy – Millanza Toy Story JW were born 8 boys and 2 girls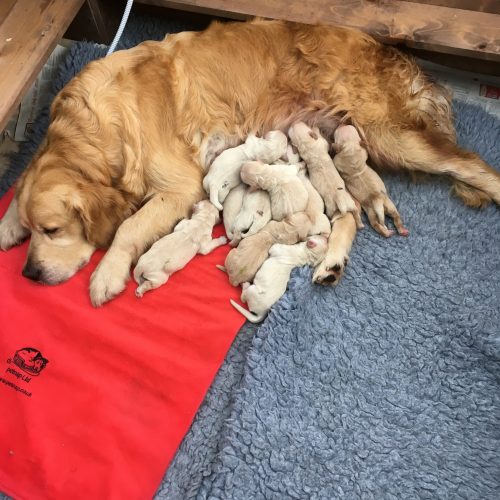 and two stayed – Sunny and Willow ……