17.02.20 – just took this – how adorable  …. teddy's lap is obviously very comfortable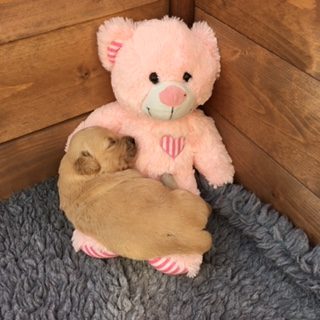 16.02.20  – today the puppies had their first experience of "solid food" – minced beef …..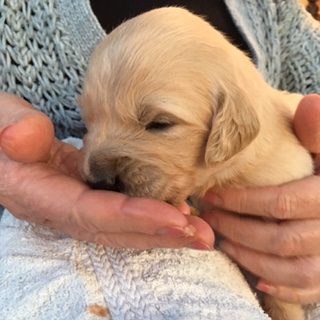 I always individually hand feed them first until they get the hang of it.
13.02.20  – today the puppies are two weeks old …..putting on weight and growing nicely ……..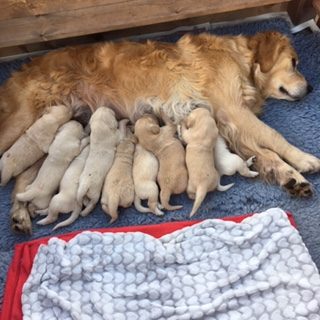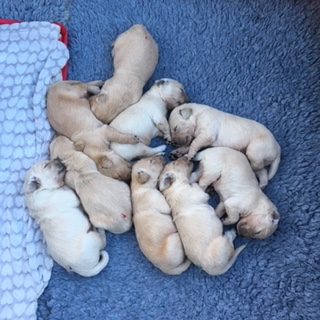 06.02.20 – the puppies are one week old today!!  The time has gone so quick
03.02.20 – the puppies are continuing to put on weight and grow..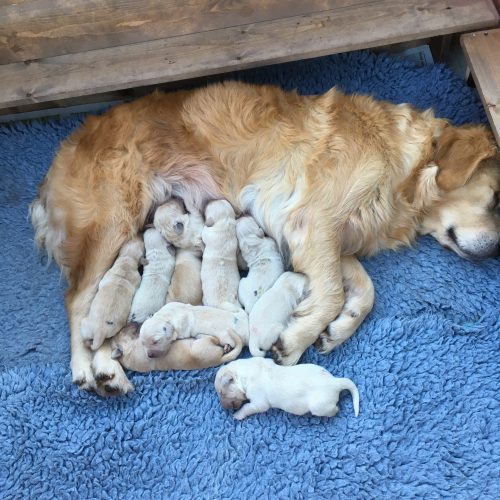 31.01.20  Millie and babies continue to do well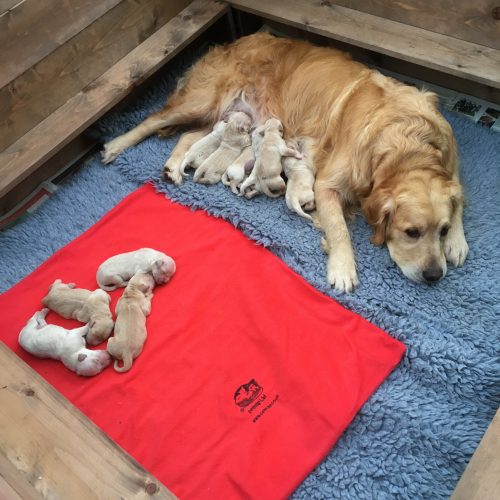 This photo shows the 2 girls to the left and the 8 boys to the right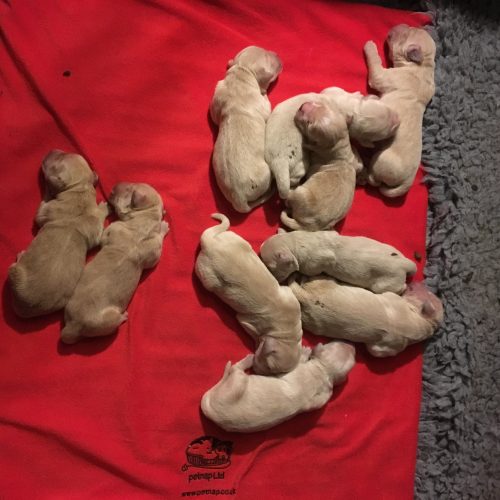 30.01.20 from 1.05 am until 7.05 am Millie produced 10 wonderful babies – all born alive and well – 8 boys and 2 girls.  These photos were taken when they were just a couple of hours old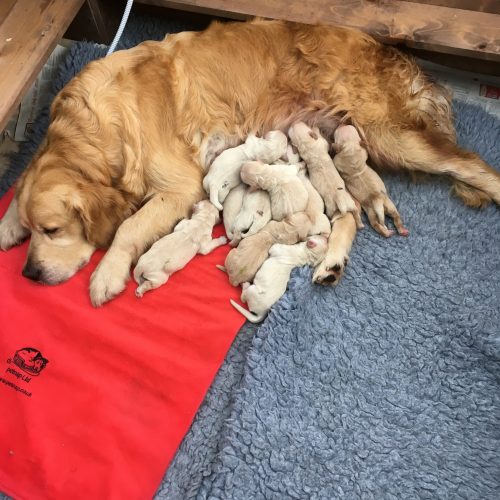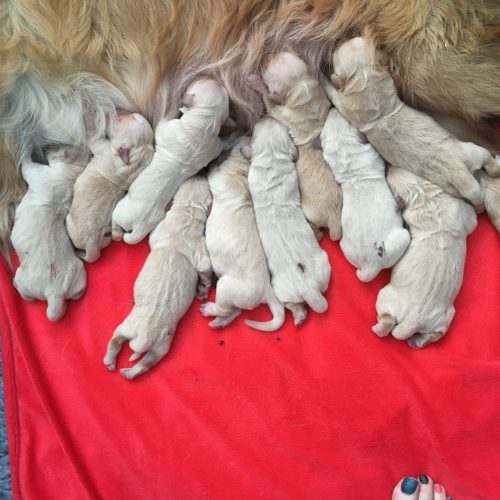 The father of this wonderful litter is the most handsome Teddy (Millanza Toy Story JW) :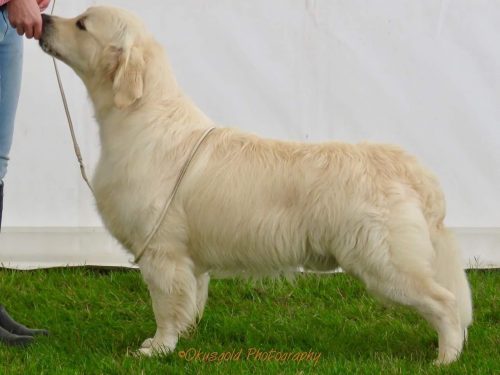 Both Millie and Teddy have been health tested and both have wonderful temperaments.  Millie's pedigree name is Putjade Purpleheart For Ambersun and Teddy's is Millanza Toy Story JW.  Their health results can be found if you go to the kennel club website and put in their names individually under the section Health Test Finder.  Any problems just contact us.
During the last week of Millie's pregnancy these photos show she was the picture of health and looking really well: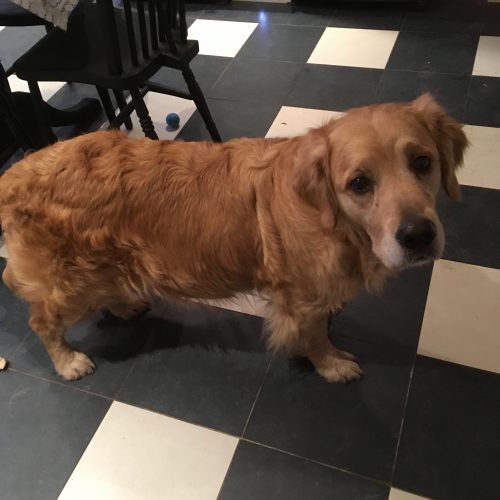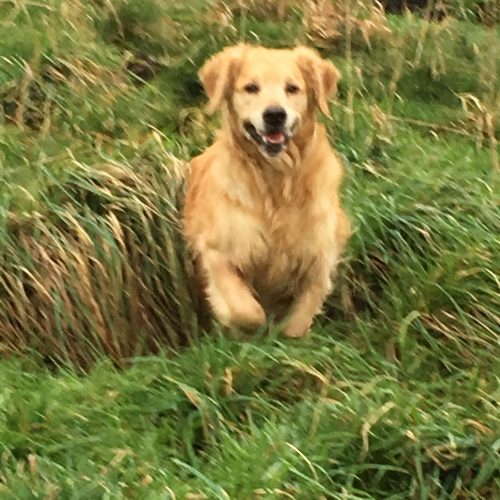 Millie still enjoying a stroll up the field and back every day …26/1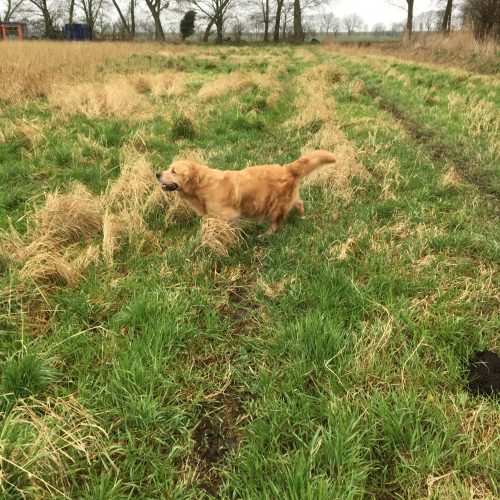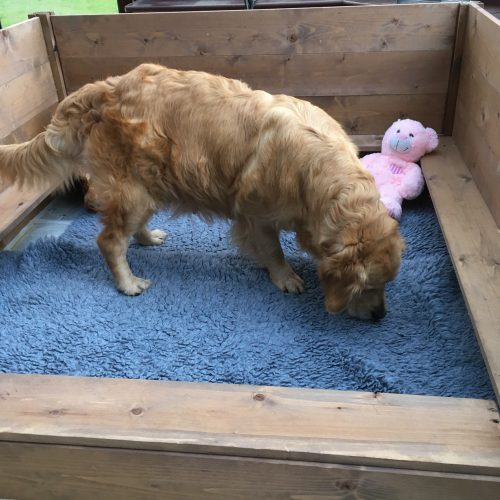 Millie checking out where her puppies are going to be born ……