Summer & Ronnie's puppies all went off to their new homes except for Cloud & Music who were the two that we chose to keep.  At six months the aim is to show them – they will be the first home bred Ambersun puppies for more than 20 years so very special – exciting times ahead!! …
Summer (Wynrita Hot To Trot To Ambersun) and Ronnie (Sh Ch Thornywait Crackerjack At Lovissa JW) have had their first litter born on 28th June 2019.  An exhausted Summer produced 10 beautiful puppies three of which very sadly were born sleeping.  But we have 7 lovely Ambersun puppies – 3 boys and 4 girls.  Both parents have been health tested and both have wonderful temperaments.  We will be keeping a puppy or two ourselves to hopefully show.
Summer and her babies are doing really well and I have been taking regular photos of them:
So today the puppies are 4 weeks old – in the last week they have grown a lot – yesterday they were so hot it was hard to keep them cool but we managed it with wet towels and two fans – bless them :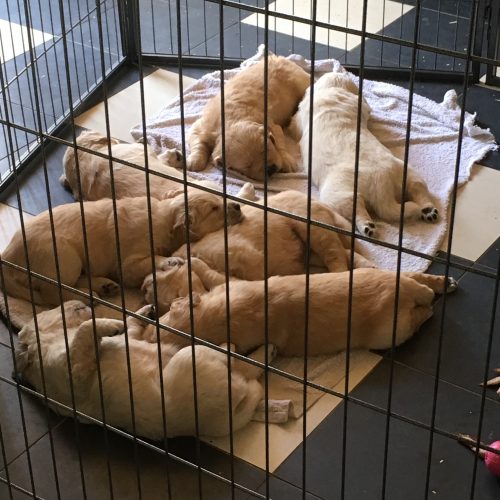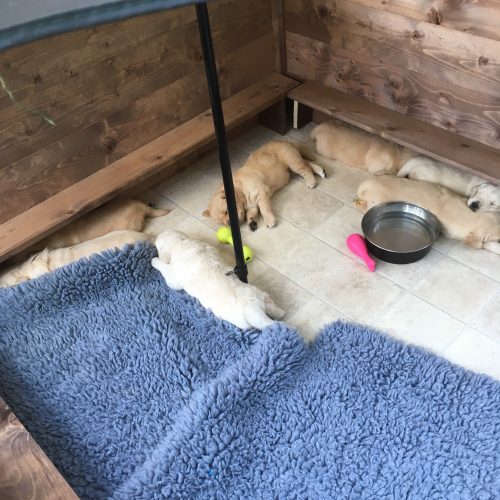 They have started on solid food and doing really well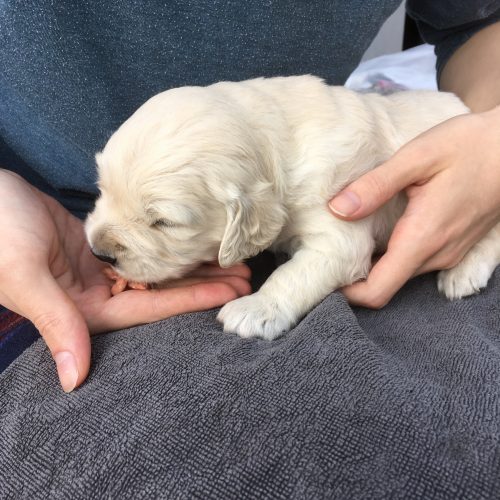 On Tuesday I took the following video of them playing:
The puppies are now up on their feet albeit a bit wobbly!!
Last week Garry, Jenson, Millie and I went to a show where Jenson won 1st In Open and Best Of Breed and Millie won 1st In Post Graduate.  Somebody took a short video of the final awards:
I've done another boys and girls group photos and also one of them altogether: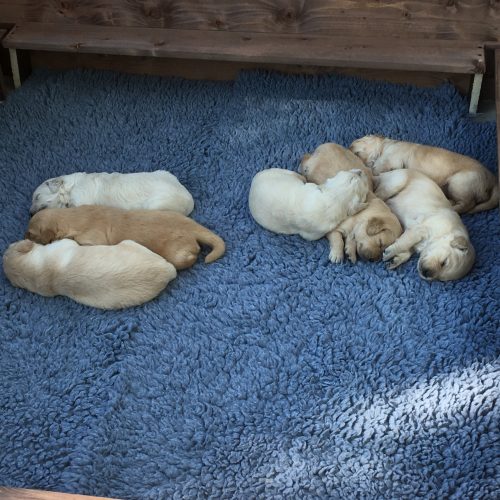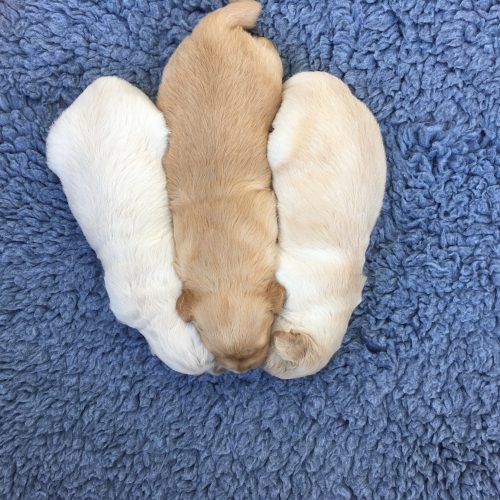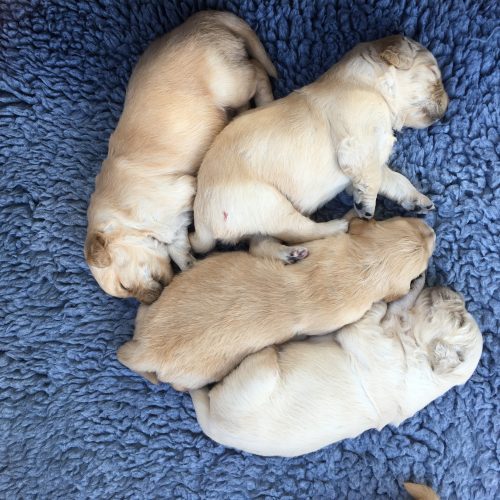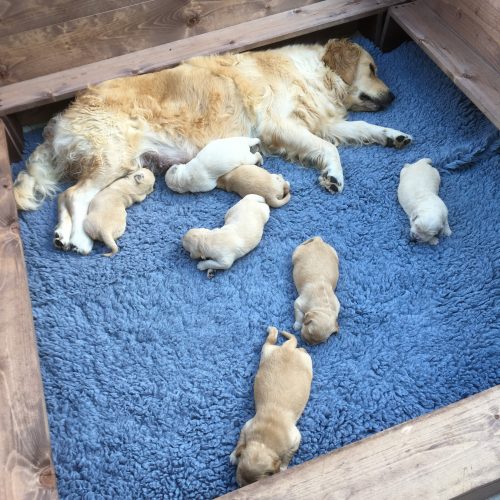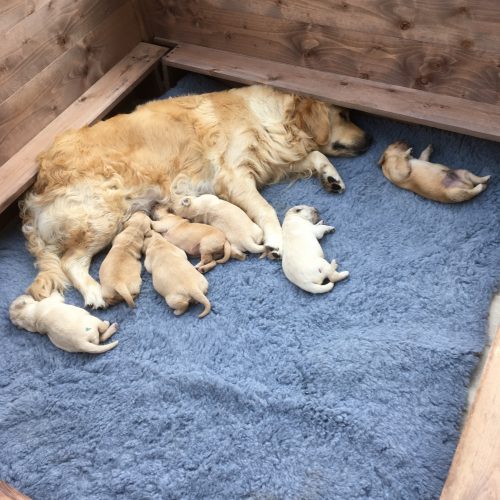 I thought it would be nice to see the puppies grouped into boys and girls so took these photos: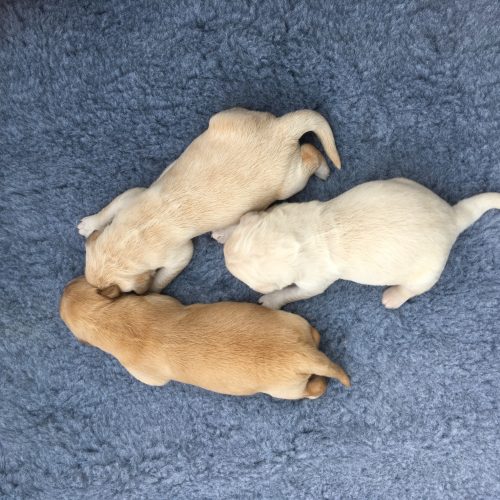 the boys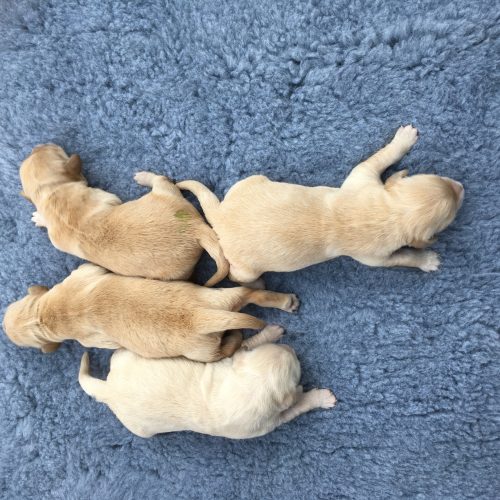 the girls
Today Summer and their puppies received a wonderful gift from "Ronnie"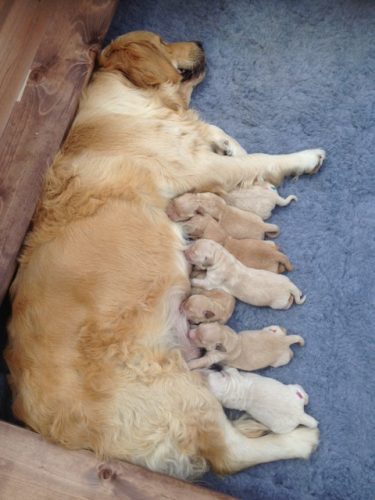 30.06.19 Summer and her babies feeding looking very content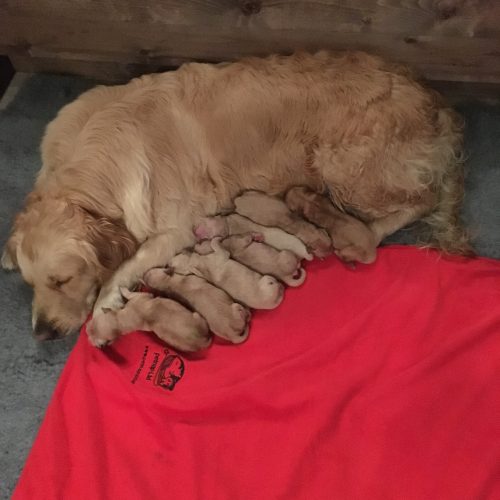 Summer with her babies taken not long after they were born.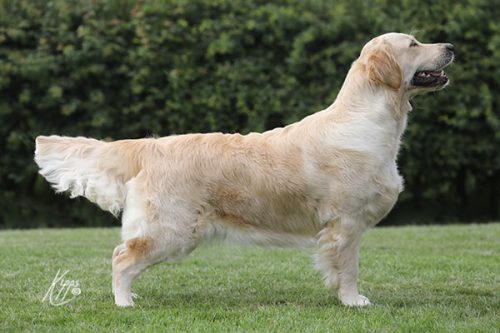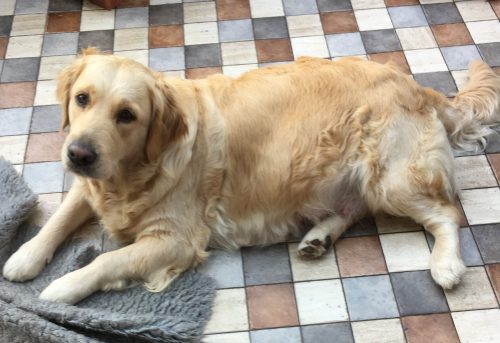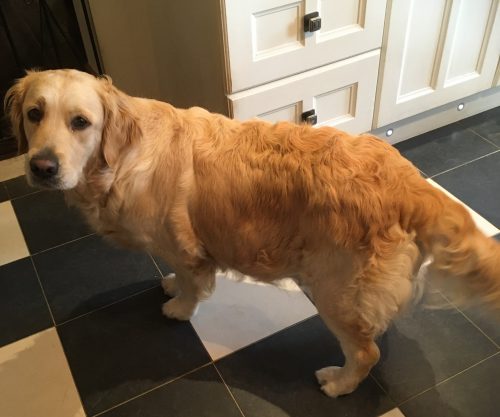 Summer on 19.06.19 – looking very pregnant.
This is a description of Ronnie by his owner:  Ronnie is a funny, sweet boy. He loves a cuddle on the sofa and lets you know when he's ready for a tummy rub. A comical boy who is hopeless at giving kisses, you usually end up prodded in the face with his nose or sneezed on….. hopefully Summer will teach the babies how to do this properly.  He loves chasing the hose pipe and playing in the paddling pool in the summer, or splashing through the sea when we make it to the beach.  A soft, gentle soul who we totally adore.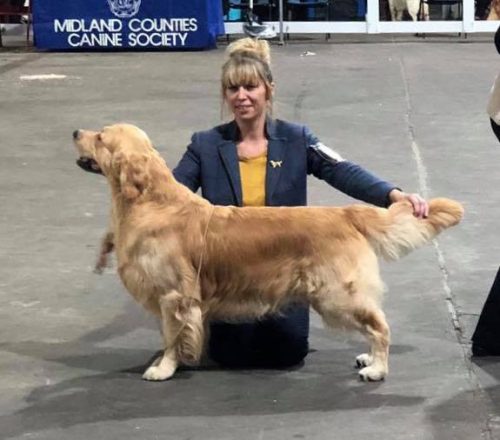 26.06.19 – The nursery is completely ready for Summer and her forthcoming litter – we are on countdown now – she is still looking really well and is happy in herself.  I have added the following photos of her checking out her nursery and a short video with Storm photobombing in the background playing on the grass!!